Due to the crisis in South Texas, the Multiple Chronic Conditions Resource Center is disseminating professional resources to support the health and well-being for those who are affected and up-rooted from Hurricane Harvey.
Agency for Healthcare, Research & Quality (AHRQ)
AHRQ has developed information and tools that can help with critical decisions in the wake of Hurricane Harvey. These resources give emergency responders, health care professionals and public health officials useful, practical tools in meeting the challenge of this Public Health Disaster.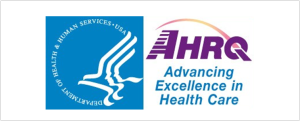 Centers for Medicare & Medicaid Services (CMS)
CMS has offered immediate administrative relief actions to Texas and Louisiana including issuing several general waivers for specific providers in impacted counties and geographical areas. These waivers prevent gaps in access to care for beneficiaries.